1) CG210 Hair Tonic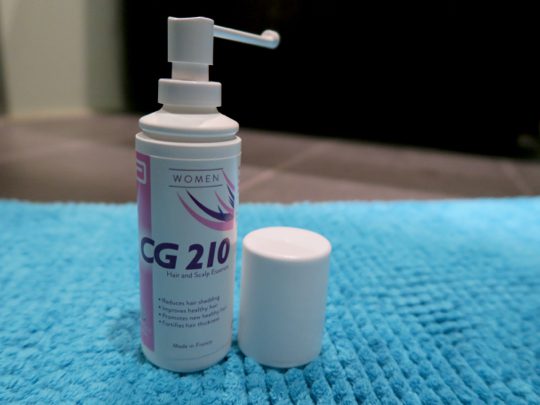 Why we love it:
Judging by the amount of hair strands we lose each day from washing, combing and styling, one can only hope that your hair grows back fast enough to replace, what you've lost. Aside from usual tips like keeping your scalp clean and not leaving it moist for too long, we believe that hair tonic plays an important role too in maintaining that mane. We've put CG210 to the test and we absolutely loved the result. It comes with a nozzle, which makes spraying the tonic directly to your scalp or targeted areas much easier! And of course, do not forget to massage it in. Sure, it wouldn't miraculously give you more hair but it helps in preventing hair cells from dying due to hair fall. As the saying goes, prevention is always better than cure!
Where to get it:
Available at most major pharmacies
How much is it:
from RM 85
2) Summer Braids
Why we love it:
Kiss bad hair days goodbye with this trendy hairstyle. We love how chic and edgy the braids look. Whether it's dressing up or dressing down, the summer braids are so versatile that it compliments just about any outfit of your choice. Which also means that no matter what your personal style is, anyone can pull off this look. And since it's summer and humid all year long here in Malaysia, this hairstyle is not only timeless but keeps you feeling oh so comfortable all day long!
3) The Choker
Why we love it :
Remember that stretchy plastic, "tattoo-like" choker  you wore around your neck in the 90s? Well it's back! Fashion always makes a comeback in its best form. The choker is a simple accessory that gives your total get up an edge. On top of that there are so many available options now such as metal bar choker,choker with chains and so forth. The best kind of choked up!
Where to get it : 
Our top picks include H&M, Asos, Forever 21, Lovisa
4) Gladiator sandals
Why we love it :
What's not to love about bringing out the inner Greek goddess in you? Gladiator sandals are all kinds of chic and trendy. These warrior-like samdals may be from the ancient history but they will take you through centuries.  They give the most simple outfit an extra edge.
Where to get it :
Our top picks include Asos, Aldo
photos by  Jon Teo