1) Revlon PhotoReady Concealer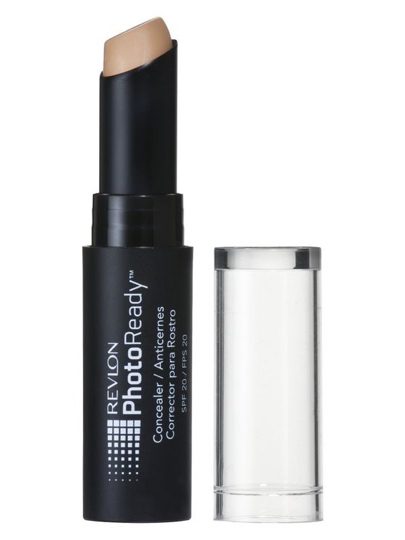 Why we love it:
It hides blemishes effectively. Dark spots and pimples are disguised perfectly. Aside from good coverage, it nourishes the skin and keeps it hydrated. It's also long lasting as it doesn't melt or get blotchy despite the heat in the day. On top of that, the smooth and creamy texture enables easy gliding and one extra bit; it's available in 5 shades of colour to suit various skin tone.
Where to get it:
Any Watsons or Guardian stores
How much is it:
RM 38.63 (after GST)
2) ColourPop Lippie Stix in Aquarius
Why we love it:
When ColourPop finally launched their international shipping on July 12, we knew we had to get our hands on it! Created by YouTube beauty darling KathleenLights in collaboration with ColourPop, Aquarius is one perfect nude lip colour. If you often find yourself having a hard time rocking nude lips as they tend to wash out your complexion, Aquarius strips off that problem! Whether you're wearing a dark sexy smokey eye makeup or a romantic rose gold eye look, the soft pinky nude shade of Aquarius will compliment your look effortlessly without making your skin look washed-out. Not to mention, the formula is divinely creamy as it glides on smoothly on the lips like a dream!
How much is it:
USD $5 (approximately RM20)
Where to get it:
Colourpop.com
3) Ripped Jeans
Why we love them:  
They are super casual, street-chic and cool. You can pair them with almost anything you have in your closet. From that crisp white shirt, to a crop top, a sweater top, an off shoulder top, an oversized tee, a blazer and the list goes on. On the plus side, it is functional too. The destroyed feature gives room for your legs to breathe which is totally necessary in this hot and humid weather of ours. Wind running through your legs? Best feeling ever!
Where to get them:
Our top picks include Asos , Zara, H&M, Topshop, Levis
4) Cold Shoulder Tops
Why we love them:
I know we featured off shoulder tops in last month's fad four but when we stumbled upon these, we can't help but share our love for them! They're effortlessly chic and sexy. Needless to say, they're extremely versatile and can simply be paired up with just about anything! They're the perfect in between especially for those who are too afraid to go completely off shoulder or sleeveless but still wanna keep it casual, feminine and sexy. For once, giving the cold shoulder may not necessarily be a bad thing because these cold shoulder tops equate fun and playfulness.
Where to get them:
Our top picks include Zara and H&M
photos via Jon Teo and Google Image