1) Kat Von D Tattoo Liner in Trooper
Why we love it:
When in doubt, wing it out! From Twiggy to Dita Von Teese, Taylor Swift to Kylie Jenner, there really isn't anything more classic than a winged eyeliner (its origin goes all the way back to 1920s!) We absolutely love just how easy it is to create that precision wing with the Kat Von D Tattoo Liner. Waterproof and highly pigmented, you can count on it to stay put on the eyes whether you're going for a pool party or caught in the rain. Unlike most liquid eyeliners, the Tattoo Liner has a uniquely soft brush tip that will not fray, which makes it incredibly effortless to create a super smooth and clean eyeliner look. You will never have to worry about messing up your wing again. We dare say this is one of the best liquid eyeliners of all time!
How much is it:
RM99
Where to get it:
Sephora
2) Garnier Micellar Cleansing Water
Why we love it:
You've probably seen or heard a whole lot about the almighty micellar water, but what exactly is it? The science behind micellar water is that it is made up of micelles which are attracted to dirt and oil, hence they draw out impurities from your skin, like magnets! It amazes us how the Garnier Micellar Cleansing Water melts away every bit of makeup in a jiffy! Applied with a cotton pad, it removes makeup from your face, eyes and lip effortlessly without any harsh rubbing. Oh, did we also mention that it's the perfect travel buddy? The best part about micellar water is that no rinsing is required. Real handy! Now that's what we call a win 😉
How much is it:
RM9.90 (125ml) & RM 29.90 (400ml)
Where to get it:
All major pharmacies (e.g. Watsons & Guardian) & supermarket chains (e.g. Tesco & Jaya Grocer)
3) Bell sleeves
Why we love it :
Wear your heart on your sleeves. Well this trend certainly rings true to that quote. Can we get a ding ding ding? Pardon our puns, hope there was at least a teensy chuckle on your end. Teehee! Okay, let's move on to how much we HEART the bell sleeves! Tops and dresses, the bell sleeves is such an impressive statement item. You can go on full volume by teaming the top up with midi skirts,shorts,denim and just about anything you can imagine. Yes even bell bottoms! On top of that, the dramatic and classic bell sleeves is designed to turn heads.  Perfectly suited for an evening occasion. Now get out there and show off some sleeves!
Where to get it :
Our top picks include Zalora, Nasty Gal, Asos
4) Monokini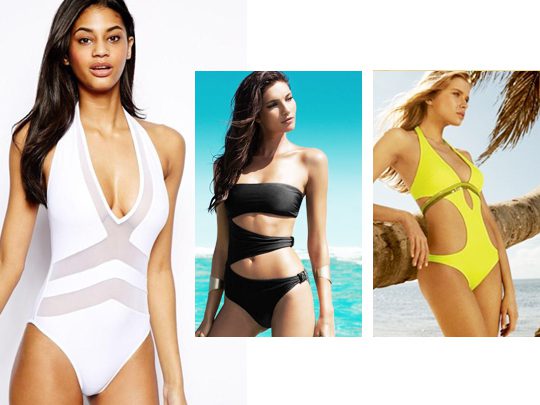 Why we love it: 
Everyone looks good in it! Fits all shapes and sizes. To top it off, the monokini comes in various designs! From full coverage to cut outs. In this day and age, there are so many hues and print, not just your regular all black speedos. Get excited with baywatch solid red, neon hues, metallic sheens, stripes and even crochet. Time to soak up the sun and go for a beach holiday!
Where to get it :
Our top picks include Zalora, Asos, K.BLU Swim