Walking into an American beauty store is like walking into the grand vault of heaven. You hear the makeup sitting on the shelves calling out your name affectionately – from every corner of the store – like a scene out of Sausage Party (except it's makeup, instead of groceries). And with USA being home to a wide variety of the best of the best beauty products, you know you've got to get your hands on as many makeup products as possible when travelling across the country. So read on to find out what beauty brands you might want to pick up while you're there, because some of them may not be readily available here or some may just save you a dollar or two!
Fellow beauty addicts, we've taken the liberty to cover a few ends; from drugstore cosmetics that are absolutely bank account-friendly, high-end makeup that are of premium quality with packaging that are easy on the eyes, and a ravishing luxury beauty brand because self-pampering is totally necessary.

If you're new to the world of American drugstore makeup, e.l.f. (pronounced 'elf') is the brand to get you started. e.l.f. offers a humongous range of products for your e.l.f. – Wait a minute, we haven't mentioned that the acronym stands for eyes, lips, and face, have we? Right, how wittily named! Back to the products, they are unbelievably inexpensive; we're talking about makeup for under $10 here! The best part? Many of its products are of such great quality they could easily pass off as high-end cosmetics! Um so I guess the saying "you get what you pay for" isn't true in this case!
e.l.f.'s hot items: Prism Eyeshadow Palette in Naked / Selfie Ready Foundation Brush
Where you can find e.l.f.: Kmart / Target / Walgreens / Harmon / CVS / e.l.f. retail stores
Another drugstore gem has to be Milani Cosmetics. As its name suggests, Milani is inspired by the beautiful city of Milan and the latest beauty trends, hence many of its products are named after Italian words (cute touch right there!). Talk about being spoilt for choice, Milani is also constantly developing and rolling out new exciting products! So, splurge away!
Milani's hot items: Baked Blush in Luminoso / Make it Last Setting Spray
Where you can find Milani: Target / CVS / Walgreens / Walmart / search here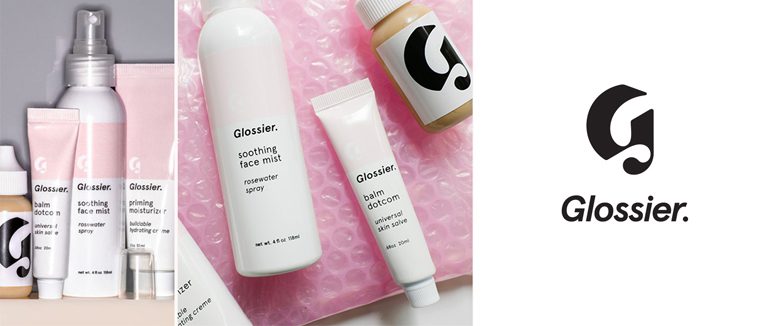 "Skin first. Makeup second.", a motto effectually advertised by Glossier all over Instagram and beauty sites. Legend has it that its founder Emily Weiss teamed up with a former product development director from MAC Cosmetics along with the "world's top cosmetic chemists" (whose identities are unannounced) and POOF! Glossier was born and has since then been leading an unimaginably colossal cult following, especially among the millennials. What's also cool about Glossier is that its products are created for all skin types – Dermatologist tested, hypoallergenic, non-irritating, paraben-free, alcohol-free and cruelty-free!
Glossier's hot items: Milky Jelly Cleanser / Haloscope Highlighter
Where you can find Glossier: Glossier's Showroom @ 123 Lafayette St, New York / Glossier.com
From perfecting Kim Kardashian's eyebrows in Beverly Hills to building her own makeup empire, Anastasia Soare's cosmetic brand has made a pretty huge name in the beauty industry. Helmed by her daughter Claudia (or better known as Norvina on the Internet) as the President of the company, the brand has been ace in the beauty game and producing quality and popular holy-grail products among beauty lovers. If you're looking to venture into high-end makeup, Anastasia will not disappoint.
Anastasia Beverly Hill's hot items: Glow Kit in Ultimate Glow / Brow Wiz Pencil
Where you can find Anastasia Beverly Hill: Sephora / Macy's / Ulta / or search stockists here
Charlotte Tilbury
Originally from the UK, Charlotte Tilbury arrived at the shore of the United States some couple of years ago and is undoubtedly the queen of luxury cosmetics today! Similar to Glossier's philosophy, Charlotte Tilbury's products emphasize on providing the best care for the skin. Sure, these products do come with a hefty price tag; but if you happen to be mulling over which luxury brand to put your money on, Charlotte Tilbury is the real deal and would be worth every penny. Besides, the beautiful, luxuriously classy packaging also makes it just a tad easier in our decision making ey?
Charlotte Tilbury's hot items: Wonderglow Face Primer / Matte Revolution Lipstick in Pillow Talk
Where you can find Charlotte Tilbury: Nordstorm / Bergdorf Goodman / or search stockists here
Image Sources: Brightonabudget.com, Bronzemagonline.com,Sheerluxe, Pinterest , Beautyandthechic.com