1. STATEMENT EARRINGS
WHY: They brighten up the face and enhance features. Dangly options give the illusion of an elongated neck. They makes any simple outfit look super chic.
TIP:
1) Opt for a clean and simple makeup look.
2) Keep the rest of the look minimal.
3) Choose a pair from a colour palette that compliments your skin tone.

2. AN ENVELOPE CLUTCH
WHY: It is fuss free and it fits all the essentials you need throughout the day without putting pressure on your neck and shoulders. Plus, it adds a modern edge to your look at fancy occasions and after-hours drinks.
TIP:
1) If you plan to use it as an everyday bag, go for a mid to an oversized option.
2) Select a neutral or solid colour that goes with almost everything in your wardrobe to maximise your value for money.

3. BROWN SUNGLASSES
WHY: It gives you a softer look in comparison to a pair in black. Hence, making you more approachable. Also, the other person can still maintain some level of eye contact while in conversation.
TIP:
1) Choose a brown hue that best compliments your skin tone;
– warm skin tone, go for browns with red or yellow undertones
– cool skin tone, go for browns with green or blue undertones

4. AN OVERSIZED ROUND-FACED WATCH
WHY: It is THE classic shape. Besides, bigger is better 🙂
TIP:
1) Opt for one with clean and simple lines so you can stack it with other bracelets
2) Make sure the frame of the watch does not exceed the size of your wrist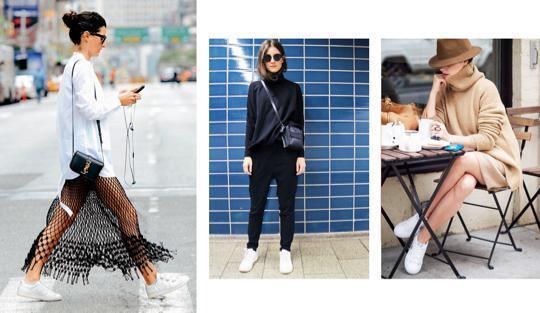 5. WHITE SNEAKERS
WHY: They make everything else you wear look uber chic and stylish.
TIP:
1) Have fun with it!