A few years ago, I wrote about my acting stint and right now, I'd like to bring your attention to one particular feature film that I acted in 3 years ago! Back then it was titled Antara Satu. Well today, as I'm typing this, my prayers have been answered and the film is finally hitting the big screens today, 7th of September with a new and improved title, Kau Takdirku! Somebody pinch me.
Though it's no longer called Antara Satu, the plot, actors, director and everything else remain the same. I am still in disbelief and I feel like I'm on cloud nine. Cos to be honest, I have sort of given up hope when there were so many false alarms to the release date.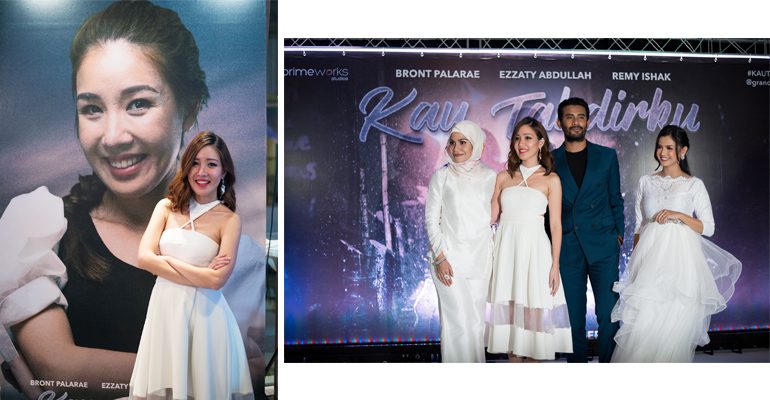 But yes, I can finally confirm that it's going to be released in cinemas nationwide 7th Sept 2017 onwards and it would mean a great deal to me if you supported my FIRST ever feature film where I play Mimi, a happy go lucky, down to earth, flirty supporting role and best friend to the lead actor. I often describe my character as the "comic relief" of the entire film. Once you watch it, you'd understand why. This film takes you on an emotional roller coaster ride with so many ups and downs, twists and turns. In a nutshell, Kau Takdirku is a romance film that revolves around a love triangle between a brother, a sister and a best friend. I'm not going to offer any spoilers as I really want you guys to watch it but all I can say is that, it has a very unexpected ending and it's not just another romance film.
So please bring your friends and family to a cinema near you. If you've not watched a single Malay film in your life, let this be your first. Don't worry, the film has subtitles and don't forget to leave me a comment here once you've watched it. I'd love to know what you think!
In the meantime, here's what went down during the premiere of the film.