A term we've heard one two many times and yet, we still see it being served at dinners today. Question is, why? Perhaps a lack of education or just simply, can't be bothered. Well, it's time to make a stand and pledge never to consume another bowl of shark's fin soup. I have been an advocate for years now and was even part of Shark Savers Malaysia's Finished with Fins campaign.
It can be quite a struggle trying to change people's mindset especially when they are already set in their ways, making excuses such as "It's part of the Chinese culture/tradition" or "Oh, it's already on the table, might as well eat it and not waste it". Number one, being Chinese, I know for a fact and from research that although eating shark's fin dates back to the Ming dynasty, it is certainly not part of our culture unless you're part of a super wealthy lineage which by the way, was a minority back then. So let's face it; serving shark's fin is purely about status. Let's not confuse that with tradition.
Many times I am faced with people who would give me the latter reason. It's already on the table! But to them I say, it doesn't mean you have to eat it! I strongly believe that once the demand stops, the supply will. I think that pretty much sums it up.
Certain species of sharks are now at the brink of extinction and most of them are endangered. You might think that this does not concern you but they are at the top of the food chain and have been around for so long for a reason. If they're gone, this could affect the ocean's entire ecosystem. Not only is the ocean a source of food for us, future generations may not be able to marvel at the beauty of marine life if we continue eating shark's fin. And in case you're unaware, the fins are removed from the sharks while they're still alive and they get thrown back into the ocean after. Crippled, they're not able to hunt for food and eventually suffer a slow painful death. That's just plain cruel. And bad for your karma.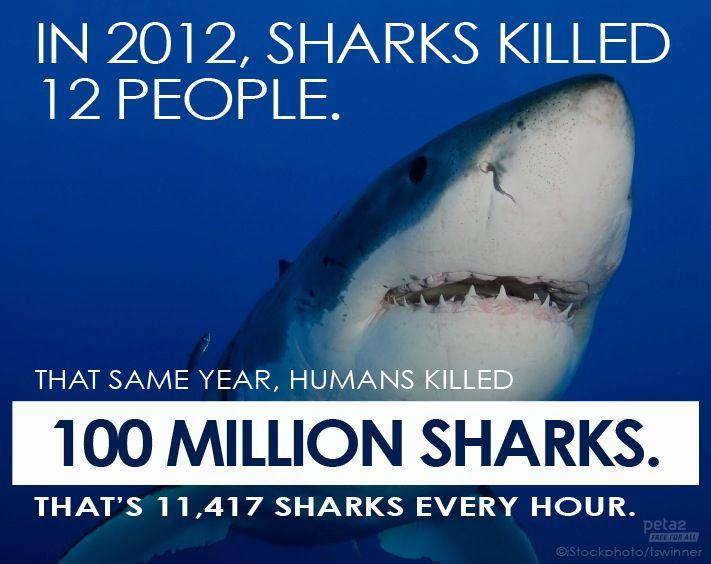 photo via Google Image.
I could go on listing down other reasons to combat all the other excuses that people conventionally make but I won't because this is getting a little long winded and I feel like I am back at the table preaching to dinner guests when bowls of shark's fin soup are placed in front of us. If you're reading this, I hope you make a stand and spread the word. Stop being ignorant, get educated and say NO to shark's fin!
On a separate note, am really proud that the state government of my hometown, Penang has banned shark's fin for all official functions. Woot woot! #penangpride
X,
Megan.