Some of you may be blessed with good skin that stays smooth and supple with very little effort while the rest of us need to go the extra mile to achieve even just an okay skin. But no matter what type of skin category you belong to, the golden rule is to always remove your makeup at the end of the day no matter how tired you are.
More often than not, it isn't the makeup that is bad for your skin but not removing the makeup properly that causes all sorts of problems to your skin in the long run. Based on personal experience, facial wipes and makeup removers on cotton pads though a quick and easy fix, may sometimes be inefficient.
After years of removing our makeup on a daily basis, we finally found the best and most effective way! If you haven't heard or tried this method, you ought to because removing makeup has never been easier with…cleansing oil. Here's why:
1. It saves a lot of time with very little effort
Instead of having to wipe every part of your face until it's rid of all the makeup, all you have to do is pump the cleansing oil onto your dry/wet palms a few times (3-4 pumps) and massage it onto your entire face in a circular motion including your eyes. It would be advisable to keep your eyes shut throughout the process. Wet your hands with water and repeat the action until the cleansing oil emulsifies. You can do this step just once or like me, 3 times if you have thick makeup on before washing it away completely with water.
2. It cleans thoroughly
The cleansing oil works wonders in terms of removing all makeup and dirt off your face. If you follow the cleansing method right, you will notice that there isn't any makeup residue left on your face. One way to test it out, wipe your face with a clean light coloured towel. No stain equals to a clean face!
3. It works as a cleanser
Unless stated otherwise, most of the cleansing oils in the market today are a 2-in-1, which means they don't only work as a makeup remover but a cleanser too! It doesn't just effectively remove your makeup but also the dirt on your face. And this brings me back to point number 1; less steps means less time needed to clean your face. Having said that, people with oily skin may opt to follow up with a cleanser depending on your skin's needs and condition. It may be too drying for those with dry to normal skin.
4. It works on oily skin too
Yes! Take it from us with oily and combination skin. We've discovered during a recent beauty workshop that like dissolves like. Therefore, cleansing oil helps lift off the dirt on your oily skin so it definitely works well in terms of removing makeup and dirt. In fact, it is more effective than the regular removers. And as mentioned above, you may follow up with a cleanser if need be.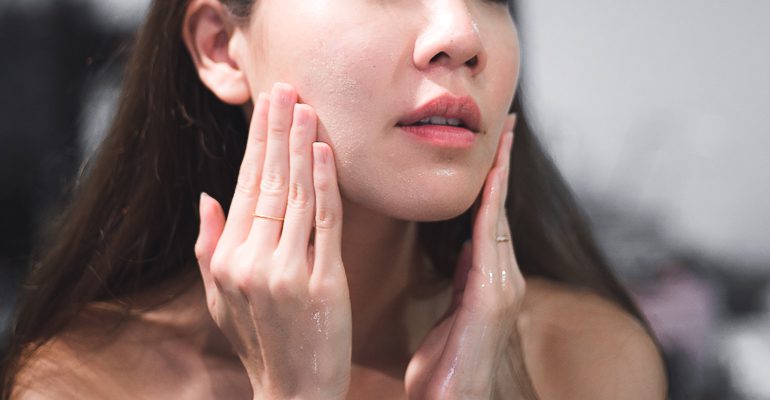 When it comes to choosing the right cleansing oil, it's all about the one that works best for your skin without any reactions and isn't too stingy to the eyes because you would have to use it to remove your eye makeup too! A good natural scent is defintiely a plus point.

GIVEAWAY!
With that said, our good friends at Kiehl's want you to experience using cleansing oil so we're giving away 6 bottles of Kiehl's Midnight Recovery Botanical Cleansing Oil to 6 lucky winners! All you have to do is tell us why you'd want to try this product and share with us a tip on cleansing your face in the comment section below. It'd be great if you could tell us what you would like to read or see more of on megsmesh.
*Contest ends on 21st March 2017 and is only applicable to those living in Malaysia.*