When you're in the land of kimchi a.k.a South Korea, what do you do besides gorging on mouthwatering Korean BBQ and savouring every variation of the country's staple dish kimchi jjigae? You shop for the best local beauty products the country has to offer, of course. With the wide array of K-beauty products, we know you can be totally spoilt for choice and sometimes, overwhelmed. Well, we have taken the liberty of narrowing them down for you and handpicked our top 5 K-beauty favourites we think you should get your hands on in Korea.

1. IOPE Air Cushion XP in Natural N21 [KRW 42,000 = MYR160]
That moment when your girlfriends compliment your top-notch skin, only to find out that it's your foundation that does the trick? Well, you can trust IOPE Air Cushion XP to do that for you! The IOPE Air Cushion XP gives your skin the flawless appearance with a luminous and natural finish. Moisturizing and comfortable to wear, it sits on your skin all day without giving you the dreaded cake face. With its SPF50, fret not about the hassle of applying sunscreen separately. Besides its Natural range, the Air Cushion XP also comes in two other finishes – Cover & Shimmer, which covers imperfections and delivers brightened glowy skin respectively.
2. COSRX BHA Blackhead Power Liquid [KRW 18,500 = MYR71]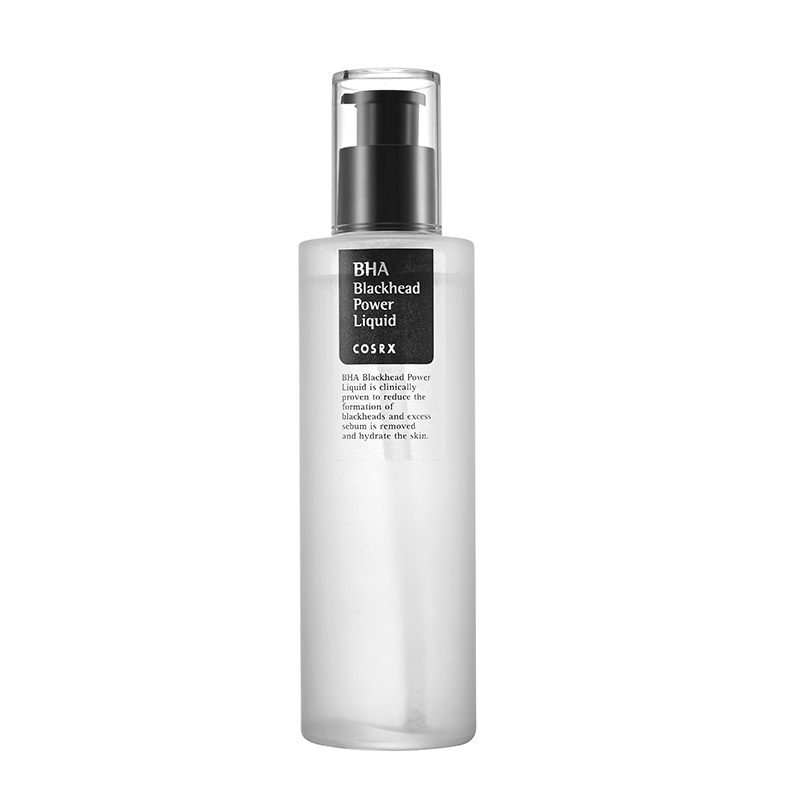 COSRX has been making big waves in the K-beauty scene. What makes the brand so well-loved is that the company curates its products directly from the needs and feedback of customers; it's skincare at its finest! As the first step after cleansing, this Power Liquid works wonders in removing sebum, blackheads, dead skin cells, as well as minimizing pores with natural BHA ingredients. On top of its amazing results, we especially love the sleek and simplistic packaging!
Here's a little fun fact: The name COSRX stands for Cosmetic + RX (Prescription), which represents their vision to make practical and high-performance skincare.
3. Memebox Blushing Stick – # ST10 Luster Rose [KRW 16,000 = MYR61]
Putting on blusher will never be the same again with the Memebox Blushing Stick. Just pat the stick ever so lightly on the apples of your cheeks and the pigmented blushing stick completes your makeup with a beautifully natural flush of rosy colour. What makes the blushing stick one of our top picks is its creamy and easily blendable formula, which is a huge plus point for girls who often struggle with blotchy blushers. It goes without saying that this retractable blushing stick is travel-friendly; you can easily tuck it inside your purse and you're good to go for a fun night out!
4. A'Pieu Moist Creamy Concealer [KRW 6,500 = MYR25]
Considered a dupe for the all-time cult-classic NARS Radiant Creamy Concealer, A'Pieu Moist Creamy Concealer is everything you hope for in a concealer in a tube. The concealer most certainly lives up to its name – it's creamy, moist, and it doesn't settle into the fine lines nor oxidises the skin. Its full coverage also protects your delicate under-eye from harmful UV rays with SPF30. This concealer is just as good as it sounds, and it's comparable to many high-end concealers at just a tiny fraction of the price!
5. The Saem Pure Natural Mask Sheet – Snail Brightening [KRW 3,300 = MYR13]
You did not think we were going to end this without recommending a mask, did you? Of course not, because we know that one of the best feelings in the world is pampering your skin after a long day's work with a relaxing sheet mask! The Saem Pure Natural Mask Sheet contains snail slime extract which increases the vitality of your skin and enhances its natural glow. Besides that, it also gives your skin the moisture it needs and helps with reducing the appearance of fine lines and wrinkles. If you're an animal lover and wonder if the product is cruelty-free, rest assured that South Korea has put a ban on animal testing on cosmetics, thus no snails were harmed in the making. So enjoy all the goodness of the snail mucus away!
Good news ladies, we're about to narrow down your search even further! Because we managed to get our hands on two of these K-Beauty products (COSRX BHA Blackhead Power Liquid and Memebox Blushing Stick – # ST10 Luster Rose) during a recent trip to Korea, we're giving them away to ONE lucky winner!
All you have to do is share with us your favourite K-Beauty product and tell us why you would want to add these two to your list. Increase your chances of winning by telling us why you love megsmesh and what you would want to read more of in the comment section below. The best answer will be notified via email.
*Contest ends on the 29th December 2016 and only applicable to those living in Malaysia*
Image Source: Google